Mary-Jean Harris
I write fantasy and historical fiction, both novels and short stories. You can get some of my short stories on the short stories page. I am now writing the third book in The Soul Wanderers series, and the sequel to Aizai the Forgotten is in the process of publication.
Outside of writing, I am a student in theoretical physics at the University of Victoria in Canada and have a Masters degree from the Perimeter Institute in Waterloo, Canada. Before that I went to Carleton University in Ottawa where I did physics with a minor in philosophy. I'm planning to be a particle physicist and philosopher, as well as continuing to write
fantasy novels.
I love animals and have an adorable miniature poodle and rabbit, and some day (soon, I hope) I want to have a Bernese Mountain Dog. I have traveled to England, Scotland, France, and Peru and hope to travel to many other interesting places with old ruins and castles, and beautiful places to hike. I LOVE The Lord of the Rings, and I love to read fantasy, historical fantasy, and the Classics. I'm also a big kpop fan, as well as a Doctor Who fan...allons-y!
Publications:
Novels:
- Aizai the Forgotten with Muse it Up Publishing, June 2014
- Perilous, with Kellan Publishing, January 2018
- Shadows of Aizai
with Muse it Up Publishing, coming in 2018
- Diamonds of Aizai, being edited now!
Short Stories:
- That Sleep of Death in Heroic Fantasy Quarterly, February 2018
- The Riches of the Kingdom of Enryaku-ji in Realities Perceived anthology, December 2017
- Cast not a Shadow in Sci Phi Journal, September 2017
- The Immortal Fire in Compostela (Tesseracts 20) anthology, September 2017
- Crusaders in The Colored Lens, August 2017
- Heart and Thorns in Allegory Ezine, Spring 2017
- Puppet Masters in Bewildering Stories, February 2017 and in the First Quarterly Review for 2017
- Heart of a Fox
in New Realm Magazine, September 2016
- Soul Song in New Realm Magazine, July 2016 and honourable mention in Writers of the Future
- This Quintessence of Dust in Aphelion Webzine, June 2016
- Rayventa in The Lorelei Signal, October 2015
-
The Shadows of Gods
in Wrestling with Gods (Tesseracts 18) anthology, April 2015
- Heart of a Dragon free e-book, July 2014
-
The StarCompass
Amazon Kindle, May 2014
- Honourable mention in Allegory e-zine, Spring 2014
- Five times an honourable mentions for Writers of the Future, 2013 - 2017 (e.g., here)
- Every Choice, Pill Hill Press's There was a Crooked House anthology, 2011
- Many short stories in Polar Expressions anthologies, 2005-2014
- The Secret in Black Lantern Journal, Spring 2010
- Thirty Minutes Off, second place in Youth Division of MISFITS writing contest, 2010
Physics/Nonfiction:
- The Philosophy of Other Worlds article in SciPhi Journal
- Cosmology paper on the kinetic Sunyaev Zel'dovich effect
- Particle physics paper on the Septet Model
Mary-Jean Harris's books on Goodreads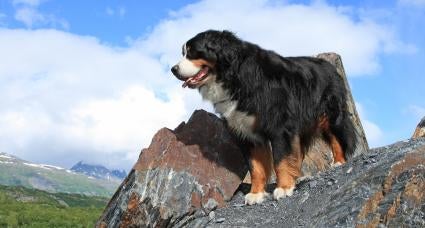 Tweet